fine jewellery by Tatiana Van Lancker
VAN is delighted to launch VAN HEARTS, fine jewellery charm necklaces available in twelve birthstone options.

Looking for the perfect present? Or layering piece? VAN HEARTS are adorable, joyful, fine jewellery pieces handmade in Italy with 18K gold, diamond and precious birthstones. Purchased with a lighter 18kt chain, suitable for children or adults looking for something a little more delicate. Otherwise add these precious pieces to your charm bracelet, creating a little piece of family heirloom to be treasured forever.

Van Hearts - Diamond, Precious Birthstones (Starting £750)
Jessica Diamond, Country & Town House, Watches and Jewellery, Autumn/Winter 2021
"New name to know? Van Robot for its brilliant, cute robot pendants… I love irreverent design – so jewellery that feels fun and doesn't take itself too seriously. Jewellery should make you smile."
VAN creates fine jewellery pieces, handmade in Italy from 18kt Gold and precious stones.

For the VAN NEON collection, VAN hand-picked neon hued precious stones to create iridescent Disco and Denim Van Robot pendants and Inca signet rings.
Disco & Denim Van Robot Pendants - Precious Stones, 18kt Gold (Starting £2750)
In line with the Van Robot pendants and earrings the Van Inca signet design is inspired by a mix of Art Deco influences and Incan motifs. Future scenes from the Past. Art Deco meets sci-fi with geometric, architectural designs.
Van Inca Signets - Tanzanite, Emerald, 18kt Gold (Starting £1950)
All Van products can be fully customised with many clients choosing to incorporate family birthstones.

Tatiana Van Lancker has also worked with clients to create completely bespoke products including a variety of engagement rings.

Bespoke Benjama Van Robot Pendant
Zelda Van Robot Earrings
Paris VAN Inca Signet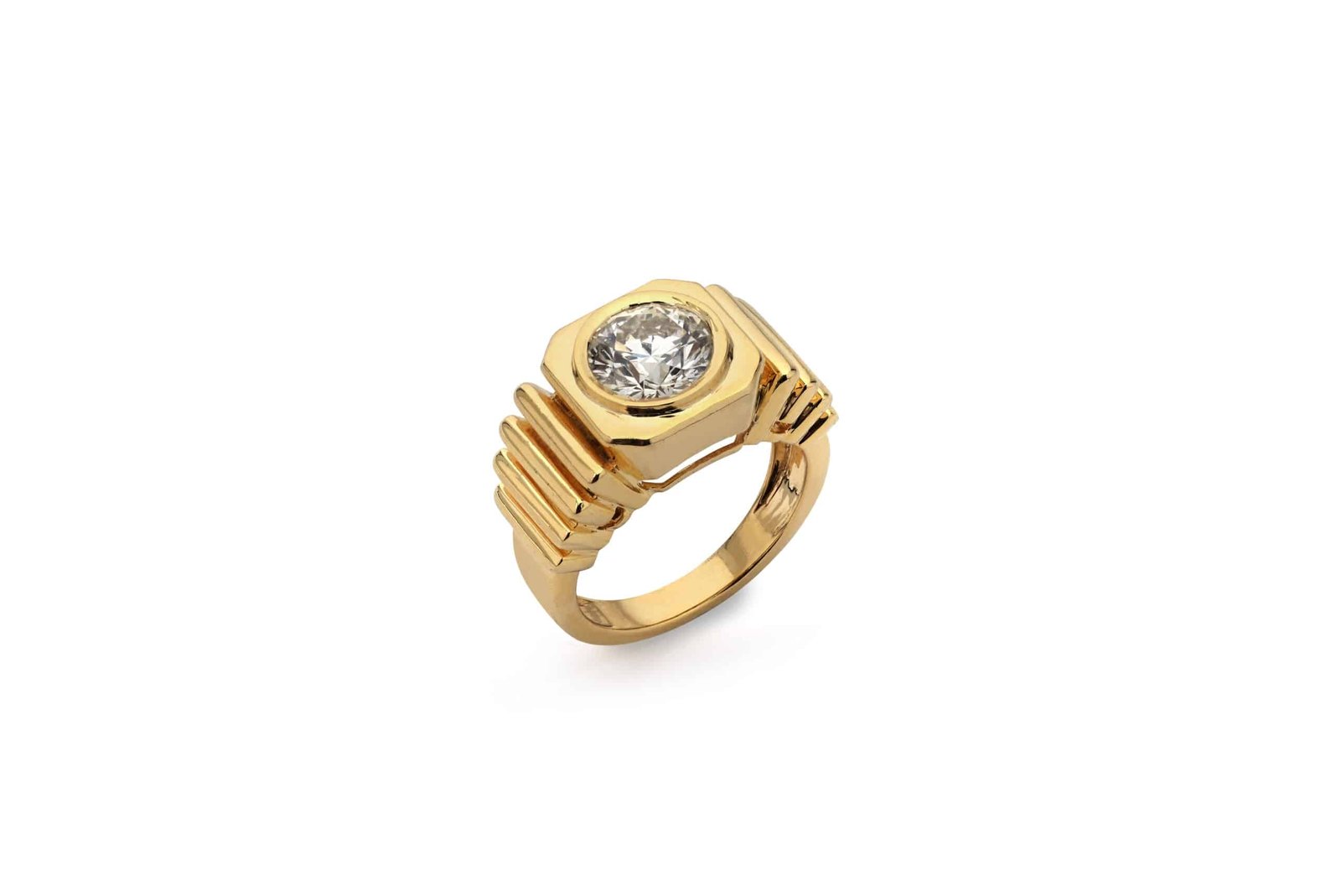 Bespoke Van Robot Pendants, Earrings, Cufflinks & Van Inca Signets - Precious stones & 18kt Gold (starting £2750)
"During these challenging times I have been delighted that my playful VAN ROBOTS have brought happiness to my clients. VAN ROBOTS are a joyful dichotomy between futurism and classicism. As articulated pieces they are tactile and weighty, creating a real sense of presence. I love that my clients always talk to me about their VAN ROBOTS personality, and how much "they love their little friend"." (Tatiana Van Lancker, the creator and founder of Van)
The Times Luxx Report 2021
"Newcomer Tatiana Van Lancker's Van Robots – fully articulated gold and gemstone robots are presented as pendants and earrings or can be customized to a client's specification. Van Lancker describes her pieces as "sci-fi meets art deco" and "play, fine jewellery bijoux-bots".