fine jewellery by Tatiana Van Lancker
Van creates timeless fine jewellery pieces: future scenes from the past.

Tatiana Van Lancker designs fine jewellery pieces that transcend time and place. Following the success of the Van Robot pendants Van now also offers clients Van Inca signets, Van Robot earrings, Van Robot cufflinks and Van Hearts and Charms, all handcrafted in Italy, from 18kt gold and precious stones.


Disco & Denim Van Robot Pendants - Precious Stones, 18kt Gold (Starting £2750)
Van Robots at first seem quite futuristic but the design was created using a mix of Art Deco influences and Incan motifs. These joyous, lively characters are created with articulated arms and legs giving them a spirited, childlike quality - quite in contrast to how robots are often perceived.

Van Inca Signets - Tanzanite, Emerald, 18kt Gold (Starting £1950)
Jessica Diamond, Country & Town House, Watches and Jewellery
"New name to know? Van Robot for its brilliant, cute robot pendants… I love irreverent design – so jewellery that feels fun and doesn't take itself too seriously. Jewellery should make you smile."
Van launches a new silver range with Argento Van Robot, a sparkling Sliver Van Robot with Diamond, Black Diamond and Turquoise (£950, including chain), and also adds Van Amore (customised Van Heart necklaces) and Van Charms to the product offering.
Argento Van Robot (£950)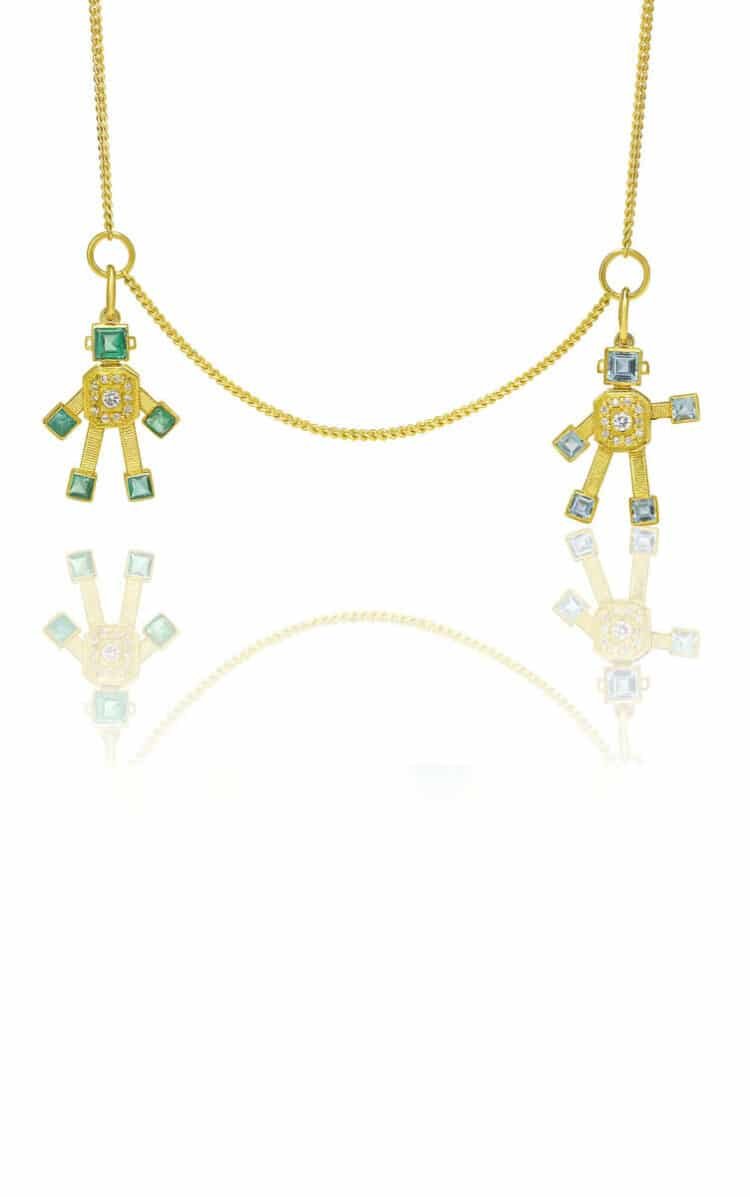 Van Amore (starting £2450)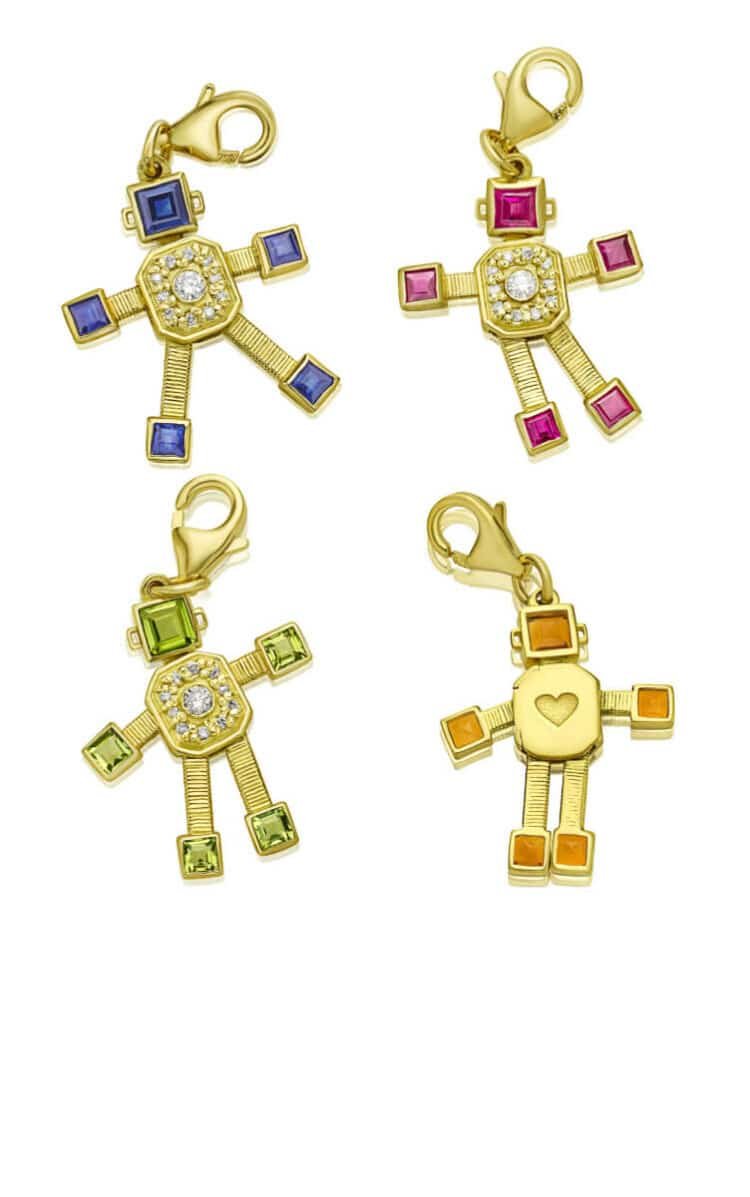 Van Charms (starting £1450)
"Central to my inspiration for VAN was my desire to design heritage pieces that transcend time and place. I am passionate about Art Deco jewellery but always had an eye on contemporary design and I wanted to fuse the two into jewellery that feels relevant today. I love jewellery that starts a conversation and so also wanted to bring an element of magic and surprise into the designs". (Tatiana Van Lancker, Founder)
VAN has continued with its' tradition of creating stand-out bespoke pieces of fine jewellery, heritage pieces to be enjoyed now and the generations to come. What would you choose?

Violet & Daisy Van Robots
Zelda Van Robot Earrings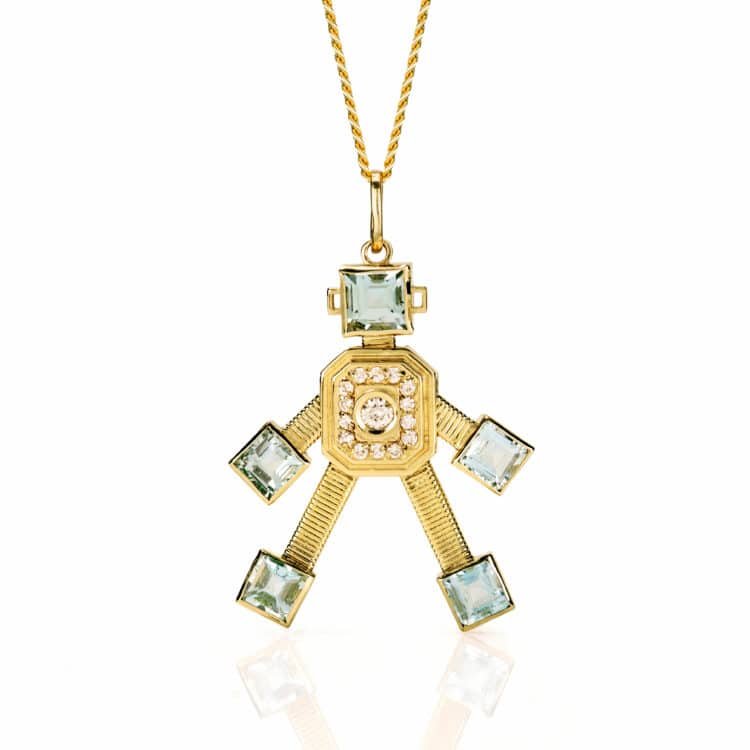 Luna Van Robot
Daisy Van Inca Signet
Corrine Piccolo Van Robot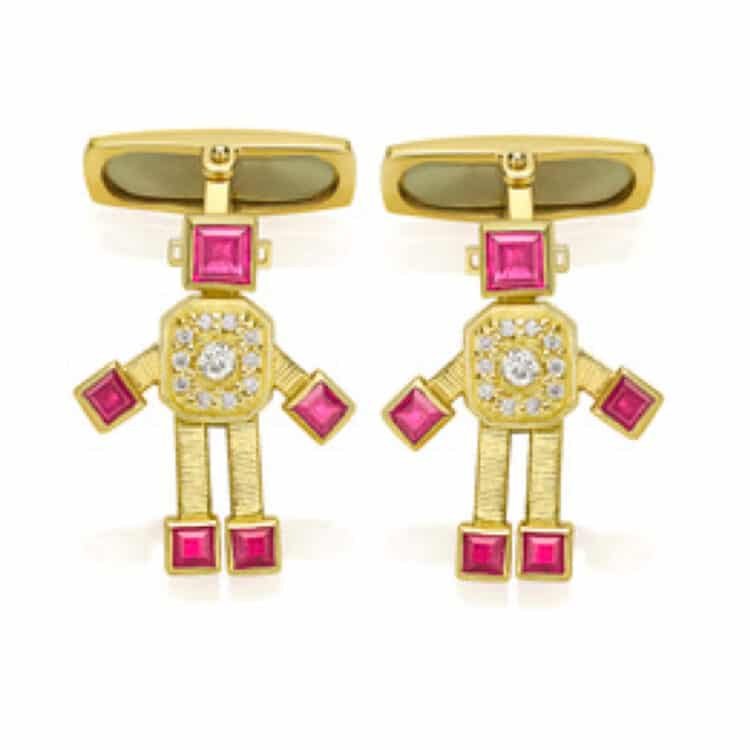 Darke Van Robot Cufflinks
The Times Luxx Report 2021
"Newcomer Tatiana Van Lancker's Van Robots – fully articulated gold and gemstone robots are presented as pendants and earrings or can be customized to a client's specification. Van Lancker describes her pieces as "sci-fi meets art deco" and "playful, fine jewellery bijoux-bots".