Bespoke
Create your bespoke Van Robot pendant from a selection of birthstones.
£3,450.00 – £4,250.00
Product information
Bespoke pieces will take approximately 8 weeks. Please see Terms.
Pendants have brilliant central stone surrounded by 14 round brilliant cut Diamonds 4.34ct.
Pendant: 10.50gr  18kt Yellow Gold. Approx 40mm (h) x 36mm (w)
Chain (optional): 9gr 18kt yellow gold. 500mm long
For fully customised options please contact
info@vanrobot.com or +44 (0) 7711976581.
Bespoke orders
Luna C
Diamond, Aquamarine
Siggy
Ruby, Diamond, Rhodolite, Amethyst, Blue Topaz
Benjama
Emerald, Diamond, Peridot, Rhodolite, Citrine
Felicity
Diamond, Citrine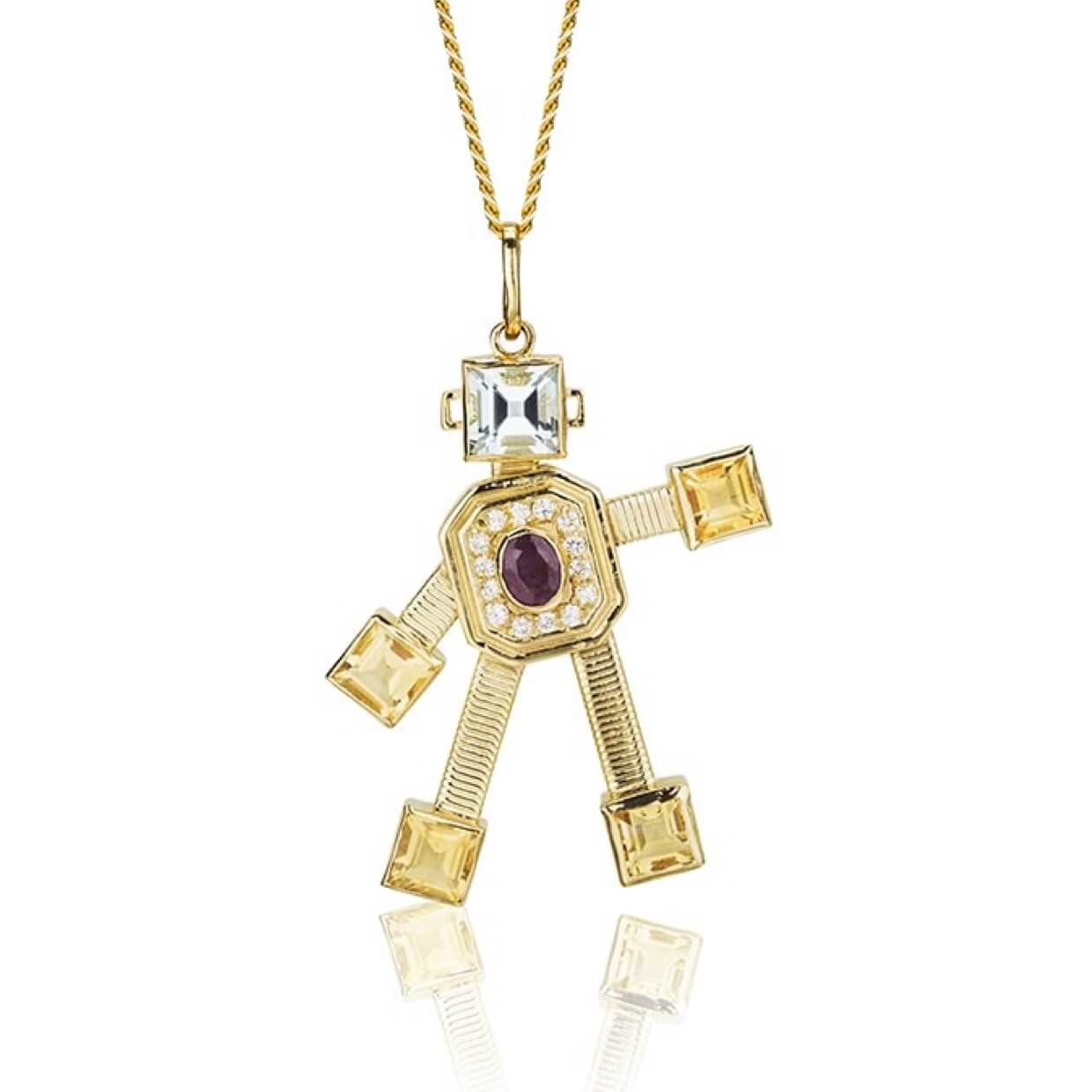 Christina
Ruby, Diamond, Aquamarine, Citrine
For fully customised options please contact info@vanrobot.com or +44 (0) 7711976581